Have you ever wanted to walk to the park or see the next sight on vacation only to realize your child would rather pick dandelions or stay in the hotel pool? YOU know the experiences waiting for them, but they know only the beauty of the present moment. Often, we hurry children to make the most of our time. However, if we were to take more time to notice, listen, and observe, we would see they are already having a ball!
Let them lead. Set aside time to be present with children, but keep the outcome flexible. Young children often say they want to do one thing, but then switch to something else in the moment. Since children are so much better at being present, this can be challenging for us. When children shift gears, just notice, observe, and follow. The more we stay present and follow their lead, the more they build their own decision-making skills and confidence.
Calm your own mind first. Often, we get wrapped up in thinking about our own responsibilities during play. We find ourselves thinking about making dinner, a meeting tomorrow, or the mess we will clean up after play. These thoughts take away from the joy and connection offered in the moment. If you find your mind pulling you away, take a deep breath, smile, and relax back into the present with your child.
Escape from your phone. Phones are the world's way of capturing our attention in a heartbeat. It's a habit to respond immediately, as phones are tied to family, social, and work connections. We all have come to expect immediate results.
However, these pings and buzzes are what take us out of connection and presence. Even picture taking can interrupt the moment. (How many times have your toddler or preschooler been happily playing, only to frown when the phone comes out for pictures?) When we put phones away, it can truly feel like an escape. Give it a try! You might be surprised by how relaxing it can be.
Slow the hustle! Be mindful about trying to slow the business of your family. This isn't easy! Try to look at your schedule and find down time for your child and you to connect. Maybe it is in the car. Perhaps it is planning to take one night off this week and just play board games. Maybe it is homemade pizza on Friday nights. However this may fit in your schedule, these are the moments of connection that build important social skills and a sense of belonging in your children.
We still have many blue skies and warm days left – so relax and enjoy! Wishing you time to slow down, laugh, and connect with your beautiful family throughout the rest of this sunny season.
Kinderberry Hill is a Reggio Emilia-inspired early learning program offering care and education for children ages 6 weeks to 5 years. From child-led curriculum to outdoor classrooms, our unique approach to childcare will help your child have the very best start. Find a Kinderberry Hill school near you and contact us to schedule a tour today!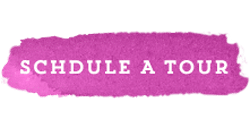 ---