Eden Prairie's exceptional early-education program includes nurturing, caring and dedicated teachers, an experienced management team, and an award-winning, nature-inspired, state-of-the-art outdoor playground, designed to grow well-rounded bodies and minds. Our school has a strong reputation for community involvement, as well as continued success in fully preparing children for entry into the rigorous public and private schools of Eden Prairie.
Our school is proud to offer a Certified Nature Explore Classroom. Click here for more information.
---
Our son successfully passed the public school
screening in 15 minutes, which normally takes 45 to
60 minutes. The experts said our little boy showed
a top level of education for his age.
–eden prairie parent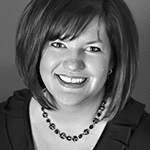 Heidi Olson
Executive Program Director
Heidi brings two decades of experience to Kinderberry Hill and opened the doors to Kinderberry Hill Eden Prairie in 2008. She couldn't be more proud to be part of such an amazing community and is honored to work with the children, families, and teachers in her program. Heidi is the proud mom of a Kinderberry Hill alum, and credits his early years at Kinderberry Hill for her son's successes. Heidi first joined our team in 1996 and holds a degree in early childhood education from the Illinois Valley Community College.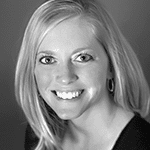 Jackie Alme
Operations Coordinator
Whether Jackie is visiting classrooms, posing questions to the children and encouraging thought-provoking conversations about the lessons they are learning, or skillfully overseeing day-to-day operations, Jackie's expertise is top-notch. Her two little girls join mom at school, and their smiles are contagious just like their mom's. Jackie joined Kinderberry Hill in 2001. She majored in elementary education with a kindergarten endorsement from St. Could State.
Samantha Tsang, RN
On-site Nurse
Sam joined our Kinderberry Hill family in 2018. She always knew she wanted to help people and nursing provides many great ways to do that. But, she also had a passion for education and knew she wanted to teach.
Sam graduated from South Dakota State University in 2012 with a bachelor of science in nursing and went on to work in oncology, hospice, and palliative care. In 2016, she received her master of science in special education from Dominican University.
Nursing has given her the skills and confidence to work with, and for many different types of people. She is thankful for the opportunity to serve the Kinderberry Hill community and promote family health.
I am happy at school because we play outside on the playground.
–will, age 4