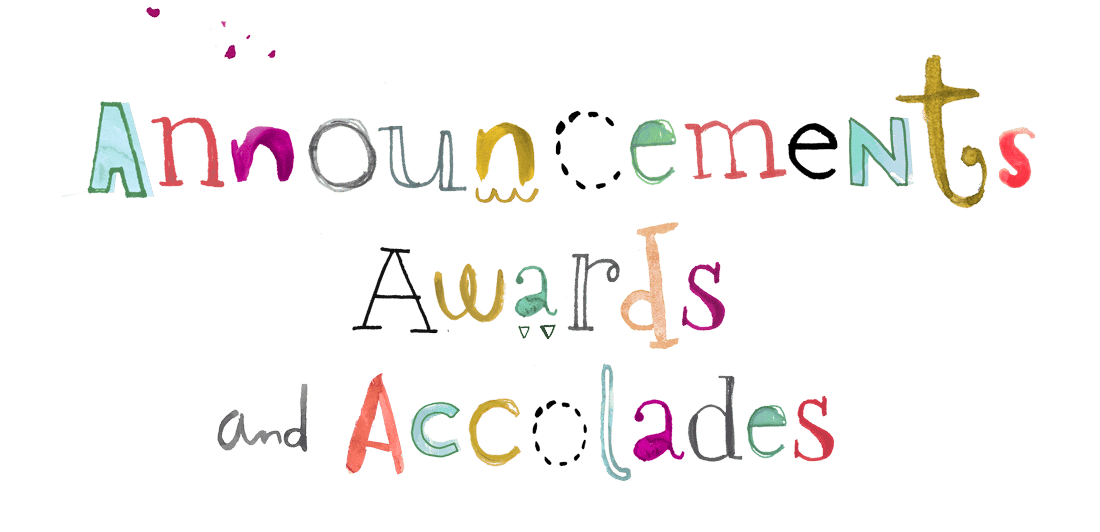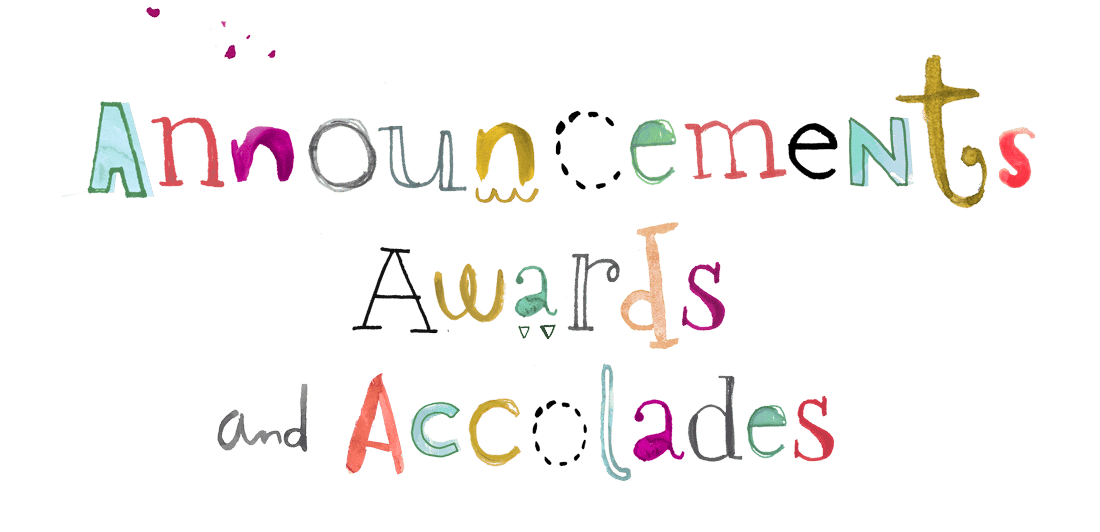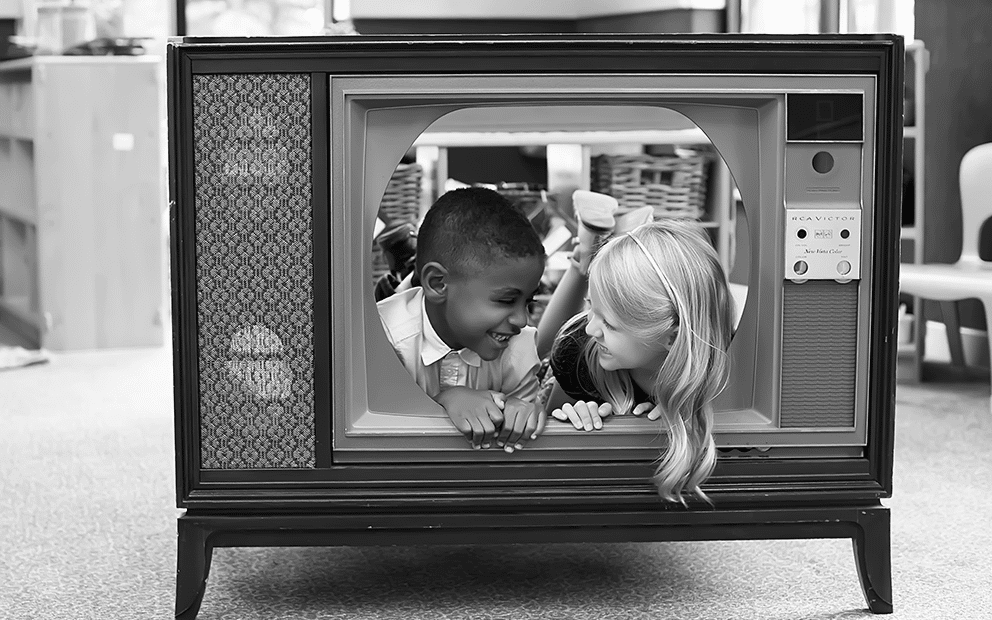 Week of the Young Child at Kinderberry Hill
Every April, Kinderberry Hill celebrates Week of the Young Child the nationwide celebration of young children established by the National Association for the Education of Young Children.

---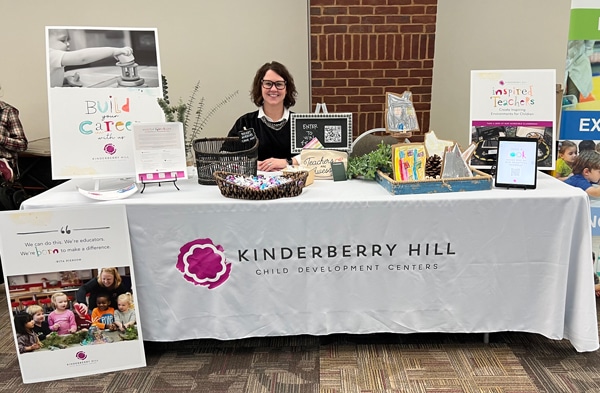 mnaeyc 2023 silver sponsor
On February 3rd-4th, Kinderberry Hill was a proud sponsor of the 2023 MNAEYC Annual State Conference.
We had a wonderful time connecting and engaging with early childhood educators, attending workshops, learning from thought leaders in child development, and sharing information about career opportunities at Kinderberry Hill.
We encourage you to explore career opportunities at Kinderberry Hill by visiting our Careers Page.

Kinderberry Hill with Mom Enough Live
"The Power of Play"
Watch the latest episode of Mom Enough Live with guest expert, Sara Reichstadt of Kinderberry Hill. Learn about the Power of Play and how you can tap into your child's natural desire to play to support their development. Get tips on supporting play at home and learn why play is one of the most important things your child can do to learn and grow.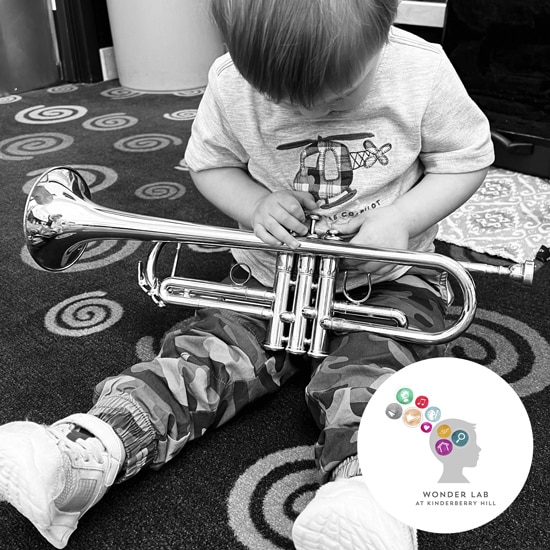 Wonder Lab Jazz Study
Our Kinderberry Hill enrichment class, Wonder Lab, has started a new music study this fall-jazz! The children will investigate real musical instruments, explore various styles of radios, and learn about famous jazz musicians, like Louis Armstrong, Miles Davis, and Dizzy Gillespie. Visit our social media accounts over the next few months to read more about what we are learning!


Kinderberry Hill leaders gathered with other early childhood leaders at an annual leadership conference.
-Summer 2022

---
Facebook Live with Mom Enough
Join Kinderberry Hill Education Coordinator, Sara Reichstadt, for a Facebook Live event on Friday, October 28th at 12:30pm. Sara will be hosted by Marti and Erin from Mom Enough and they'll be discussing the Importance of Play for young children. Tune in on Facebook.
---

Tufts University Interview with Sara Reichstadt
Our very own Sara Reichstadt was interviewed by Tufts University to talk about the unique opportunities available for early childhood educators to advance their educational career by joining Kinderberry Hill Child Development. Learn about how Kinderberry Hill provides a community of learning and support for both children and the teachers that join Kinderberry Hill.
---


Kinderberry Hill Eden Prairie Nationally Reaccredited
Our, Kinderberry Hill Child Development Center in Eden Prairie, Minnesota has recently been reaccredited by the National Association for the Education of the Young Children (NAEYC). This nationally recognized accreditation follows a rigorous process of self-study, surveys of parents and staff, verification by early childhood education/childcare professionals, and a final review by NAEYC experts. During the accreditation process, all areas of the school's programs are scrutinized including administration, staff development, and the working environment, the developmental program, outdoor and indoor environments, health and safety, and parent and community relations. NAEYC accreditation is reserved for exceptional early childhood programs that substantially exceed minimum state licensing requirements. Parents seeking care and education for their young children can use national accreditation as a means of locating the highest quality programs.
"We are proud to be awarded NAEYC reaccreditation, and we take great pride in offering high quality early care and education that parents can trust for those who live and work in the Eden Prairie area. Research shows that children who attend high quality care and education are more successful in school and in life. That is why I believe that Kinderberry Hill is the best place for the children in the Eden Prairie community." said Lisa Swan, Director of Operations at Kinderberry Hill. As a NAEYC accredited program, Kinderberry Hill has maintained its place among a select group of early childhood education centers nationwide distinguished by their quality, their commitment to young children, and their dedication to excellence.

We are happy to announce our participation in Rock 'n" Read an early literacy program this fall!
October 2022
This program aligns with the SEEDS of Early Literacy already in place in our Kinderberry Hill classrooms. It has also been successful in showing gains in other pilot programs throughout the metro.
A substantial number of studies have found singing and making music serve a critical purpose in brain development—they enable the brain for reading. Rock N Read is a set of 50 lessons/songs/music activities for PreK classrooms over 10 weeks. These lessons involve rhythm, pitch, keeping the beat, syllable clapping, rhyming, etc. The pilot groups have been very complimentary of Rock N Read and believe it has been beneficial to children as they performed both pre and post assessments.

---
MOM ENOUGH LIVE: CONSCIOUS DISCIPLINE FOR CALMER CHILDREN, HAPPIER FAMILIES
Power struggles and big emotions can be exhausting. So, what can we do to create a happier and less-stressed family? Conscious Discipline© offers families a research-based approach to calmly handle any situation. Check out our latest Mom Enough Live recording with Sara Reichstadt and Katie Xiong of Kinderberry Hill Child Development Centers to learn about Conscious Discipline and how you can apply this approach at home. #consciousdiscipline #mindfulparenting #parentingtips #parenting #parentinghacks #discipline

---
Kide Science starts in the USA with Kinderberry Hill Child Development Centers
Kide Science has agreed to launch in Minnesota with Kinderberry Hill Child Development Centers, which has over 30 years of experience providing a unique, child-led learning environment. The program is expected to start in early 2021.
"We have stayed true to our mission of continuous improvement by evolving throughout the years. Best practices, new initiatives, and what is best for children is always at the heart of what we do. That is why we are delighted to start with this research-based and award-winning Kide Science program," says Lisa Swan, Director of Operations at Kinderberry Hill.
Kide Science supports teachers with online training, lesson plans, and engagement for families to continue science education at home. With holistic support, teachers can focus on working with the children to provide wondrous hands-on science experiences, even remotely, or in a hybrid model during the school closures.
CEO of Kide Science, Sari Hurme-Mehtälä says: "These unknown and changing learning situations are challenging for everyone. That is why we are so happy to provide support for experienced teachers in Kinderberry Hill. Our science lessons are designed to keep students interested and engaged, even remotely. Our lesson content stays the same, whether it is done in-person, or at home. This supports not only a hybrid learning model but provides consistency when the learning environment shifts during the pandemic."
About Kide Science:
Kide Science develops young children's scientific thinking skills through engaging hands-on experiments that solve real science problems. A proven pedagogical method predicts better learning outcomes in school and is based on years of rigorous academic research conducted by Founder Jenni Vartiainen, PhD. Its scalable online platform provides teachers and parents with training and lesson materials to lead playful STEAM education with storytelling for 3- to 8-year-olds.
For more information, visit kidescience.com or contact:
Sari Hurme-Mehtälä, CEO
+358 445315134
Kide Science
Helsinki 00180, Finland
About Kinderberry Hill:
Kinderberry Hill Child Development Centers is a family owned, Minnesota based, Reggio-inspired early care and learning environment for children 6 weeks old through private kindergarten. With a reputation of successfully preparing children for success in school for over 30 years, Kinderberry Hill provides a unique community environment for families, employees, and children to learn, play, and grow.
For more information, visit kinderberryhill.com or contact:
Lisa Swan, Director of Operations
763-383-6285
Kinderberry Hill Child Development Centers
Plymouth, MN 55447, USA


Our Commitment to Equity, Diversity, and Inclusion
As an organization, we are committed to preparing a better world for children and have made a commitment to more formally incorporate equity, diversity, and inclusion into our work and organization. We cannot do this on our own and will seek the advice of consultants, community leaders and members of our school communities to help us strategically plan. Together, we can do more, and we will do more.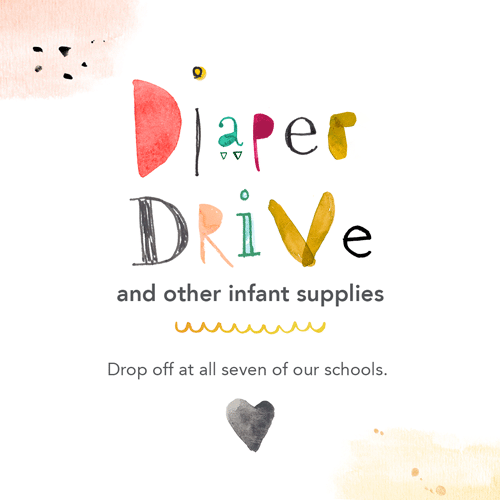 Kinderberry Hill Diaper and Infant Supplies Drive
Kinderberry Hill Child Development Centers is partnering with our sister company, New Horizon Academy, to support their families and communities affected by the recent events in the Twin Cities. We will be accepting donations of new infant care items (diapers, wipes, bottles, formula, baby food, children's hygiene products, etc.) at any of our seven locations. Thank you!

---
Coronavirus / COVID-19
Navigating COVID-19 at Kinderberry Hill >

Congratulations to Kinderberry Hill Minneapolis!
Our school Downtown had a perfect licensing visit from the Department of Human Services on Wednesday, March 4th!
---

Happy Anniversary!
Heartfelt anniversary wishes to three special ladies this month. Thank you for all you do every day for the children, families and staff in your care. You make the berry a better place.
Heidi Olson, Eden Prairie Executive Program Director- celebrating 24 years
Lena Rud, Woodbury Executive Program Director- celebrating 15 years
Lanai Koep- St. Paul Executive Program Director- celebrating 7 years   

Kinderberry Hill and Mom Enough LIVE
"OUTDOOR CLASSROOMS FOR YOUNG CHILDREN"
We are excited to announce that Lisa Swan & Sara Reichstadt recorded a podcast with our friends at Mom Enough! Give it a listen and learn all about the inspiration behind our outdoor classrooms.
UNLEASHING CURIOSITY, CREATIVITY, DISCOVERY, TEAMWORK AND MORE
Given the major national focus on making sure all young children are prepared to succeed in school and beyond, it might be tempting to sit kids down at desks with workbooks or flashcards. While those activities may sometimes have a place in early childhood education, child development experts know that young children learn best by moving, exploring, creating, and interacting with peers to make plans and solve problems.
Across the country, an exciting movement has been gaining momentum, working to get kids into outdoor learning environments designed to ignite their natural curiosity and allow them to explore, discover and imagine to their hearts' content. Twin Cities-based Kinderberry Hill has joined this movement, adding carefully-designed outdoor classrooms to their centers and arranging training and consultation so teachers and young students can make the most of these natural learning environments.
In this Mom Enough episode, Lisa Swan and Sara Reichstadt from Kinderberry Hill join Marti & Erin to talk about the benefits of nature experience and outdoor learning and to share stories of what they have seen their students do in these outdoor classrooms. Knowing parents can support this vibrant approach to learning, Lisa and Sara also offer practical tips for how you can apply these same outdoor learning concepts at home or in your community.
---

---
Kinderberry Hill on the cover of Exchange Press Magazine
We are honored to have our Kinderberry Hill schools featured on the cover for an article we wrote for Exchange Press magazine! Exchange is such an incredible resource in the field of early childhood education. It feels fitting on a day like today to share "Joys of a Winter Wonderland." Click on the link to read the full article.