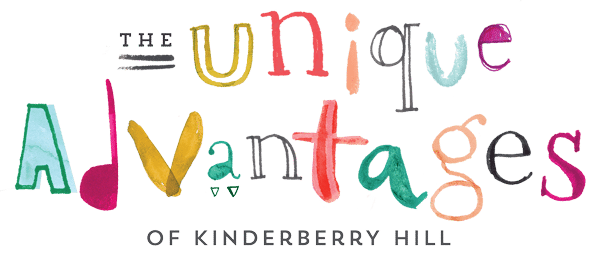 The Kinderberry Hill experience is about the sense of comfort and security you feel when your child is warmly greeted each morning by teachers and friends and the pride you feel in your child's daily progress and accomplishments. When families visit us for the first time, they comment on how the look and feel of our school is unlike any other early childhood program they have seen. The only way to fully appreciate the advantages of Kinderberry Hill is to come see for yourself.
Kinderberry Hill is clearly in a league of their own with the quality of their teachers, administrators, support staff (nurse, cook, outside educators, etc.), educational programs, and facilities.
–Kinderberry Hill Family
Scheduling Options
Kinderberry Hill is one of the only child development programs to offer a select number of part-time
and flexible scheduling options to accommodate today's working families. Availability is based on
classroom capacity and program occupancy.
Onsite School Nurse
Unique to Kinderberry Hill, our schools have an onsite school nurse. Our nurse leads our health and wellness efforts, monitors food allergies, medications, dietary restrictions, and health conditions, and provides first aid.
Enrichment Programs
Our comprehensive early education curriculum is enhanced with proprietary enrichment programs taught by field experts in our schools. To learn more about the enrichment programs we offer visit our Enrichments Page.