Our Roseville school is a model for a child-led, collaborative learning environment that supports the growth and development of all children, providing endless opportunities for fun, hands-on learning in a stimulating environment to explore and discover. We're staffed with nurturing teachers who are dedicated to meeting the individual needs of the children in their care. In addition to our exemplary classrooms, our school offers a one-of-a-kind setting that includes a ballet room, a museum-like loose parts room, an enrichment room for Spanish, music, fitness, and science classes, as well as spacious, outdoor play areas.
Our school is proud to offer a Certified Nature Explore Classroom. Click here for more information.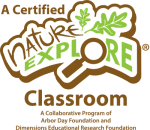 We especially love that [our daughter] is learning sign language,
doing art projects, and getting exposed to all sorts of diverse
people, activities and experiences. we are raving fans!
–roseville parent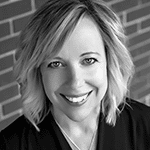 Anne Roy
Executive Program Director
Anne brings 25+ years of leadership and commitment as well as unparalleled commitment to early childhood best practices and latest child development research. As the proud parent of two Kinderberry Hill graduates, Anne recognizes firsthand the benefits of high-quality early childhood education. Anne joined the Kinderberry Hill team as a teacher in 1990, and has a degree in child psychology and communication disorders from the University of Minnesota.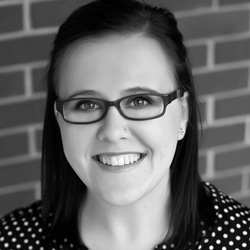 Maegan Barbein
Operations Coordinator
Maegan graduated from Northwestern College, St. Paul, with a degree in youth and family studies. Maegan's career with Kinderberry Hill began in 2010. She received the coveted Teacher of Distinction award in 2012-2013. Upon meeting Maegan, you will recognize her passion for helping our families raise happy, healthy, eager to learn children. Her commitment to continually learning and implementing best practices through constant and continuing education is what helps us to be the very best.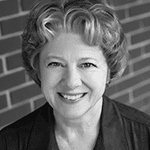 Carol Delaney, RN
On-Site Nurse
Carol joined Kinderberry Hill in 2006. Carol has been a registered nurse for 25+ years and has experience working in geriatrics, education/staff development, infection control, and as a director of nursing. One of the aspects Carol enjoys most about being part of the Kinderberry Hill family is spending time in the classrooms educating the children and staff on healthy lifestyle habits including the importance of proper handwashing, dental hygiene, bicycle safety, and nutrition. Carol truly enjoys the time she spends with the children of Kinderberry Hill, especially now that her own three children are young adults. No two days are the same, and she is constantly amazed at the honesty and insightfulness little ones possess.
I love running through the sprinkler on water day!
–chase, age 4