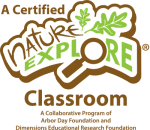 As a recognized leader in the local community for over 20 years, our Plymouth school has a roster of award-winning teachers, proven curriculum, and community of loyal and dedicated families. You can feel the dedication, commitment, and passion in our state-of-the-art facility, which includes a private, spacious outdoor play area. We continue to be awed and inspired by the countless success stories of former students who have gone on to attend Minnesota's most prestigious schools and are honored to hear them proudly refer to themselves as Kinderberry Hill alumni.
Our school is proud to offer a Certified Nature Explore Classroom. Click here for more information.
---

My 3-year-old … is a happy, confident, well-behaved
child who knows how to share, listen, and care about other
people's feelings. The teachers at Kinderberry Hill Plymouth are
our partners, our supporters, and our biggest cheerleaders
through every milestone and challenge.
–plymouth parent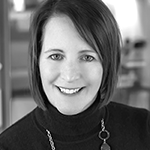 Jodi Valentino
Executive Program Director
As Executive Program Director, Jodi is dedicated to providing the very best to the families of Kinderberry Hill Plymouth. Jodi's commitment to excellence and a positive learning environment benefited her own two Kinderberry Hill graduates. Her passion for early education at Kinderberry Hill started in 1997 as a teacher, leading to her promotion to executive program director in 2001. Jodi holds a B.S. in elementary education with a kindergarten endorsement from the University of North Dakota.

Katie Niethammer
Operations Coordinator
In her role as Operations Coordinator, Katie shares her talents with little learners of all age groups and forms relationships with parents that go "above and beyond" the daily routine. She greets families each day with a huge smile, positive energy, and never-ending commitment to provide the very best in early education. Katie holds a B.A.S degree in unified early childhood education, focused on early childhood education and early childhood special education, from the University of Minnesota Duluth. Katie is a two time recipient of Kinderberry Hill's honorable Teacher of Distinction award.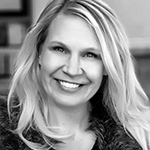 Heidi Schmidt, LPN
On-Site Nurse
Heidi is a graduate of the Licensed Practical Nursing Program through Rasmussen College. Heidi eagerly adds her excitement for nursing care to our compassionate team, and is dedicated to building family-focused relationships. Heidi is the mother of two very busy school-aged boys. They keep her and her husband of twenty years very busy.
I like to eat broccoli with my friends.
–sami, age 4