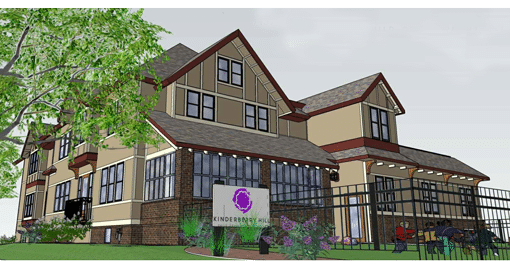 Our Grand Avenue location is the newest of our Kinderberry schools. We are thrilled to bring our exceptional early childhood programs to the families of St. Paul. Renovations to our Grand Avenue school are underway and scheduled to be completed late summer, resulting in state-of-the-art, unique learning environments, both inside and out.
We are currently enrolling in all age groups! Connect with Kathy the Executive Program Director. Schedule a coffee date, tour our temporary space at 327 York Avenue, or visit any of our other schools. Call Kathy at 651-690-0692. Watch the video below for a sneak peak of our new school!


The staff and teachers put their heart and soul into what they do. They change the lives of our precious little ones.
–Kinderberry Hill Parents
Kathy Sjursen
Executive Program Director
Kathy's passion and heartfelt dedication to children, families, and staff is evident from the first moment you cross paths with her, and she is the perfect personification of the warm community that is Kinderberry Hill. Kathy's own children thrived in the Kinderberry Hill classroom, and Kathy credits Kinderberry Hill for their love of learning as young adults. Kathy first joined Kinderberry Hill in 1994, and she brings 20 plus years of passion and expertise, both as a teacher and as a program leader. Kathy earned a degree in child development from Concordia University in St. Paul.

Lindsay Stimson
Operations Coordinator
Lindsay leads her team with a nurturing and endearing kindness that inspires our children and teachers alike to be the best they can be. Lindsay's little one joins her at Kinderberry Hill each day, building the foundation for a lifetime of learning, with a sly smile and twinkle in his eye. Lindsay has been with Kinderberry Hill since 2008, and operations coordinator since 2012. She holds a B.S. degree from the University of Wisconsin-Stout.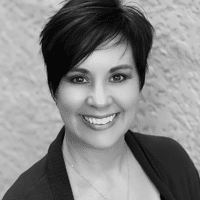 Kim Engstrom, LPN
Onsite Nurse
Joining Kinderberry Hill in 2017 with a wide variety of experiences in healthcare, Kim has been an LPN for more than 25 years. Her life work includes caring for medically fragile children in their homes, as well as clinical nursing. Kim enjoys sharing educational activities about health and wellness with the children and making learning fun!
I like to say "The Wish" with my friends and eat up all of our lunch.
–Carson, age 3