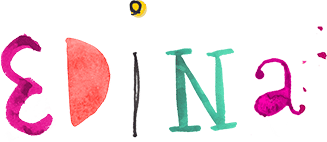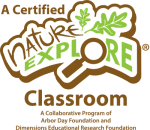 As part of the community for over 25 years, our Edina school is enjoying educating second generation families. Our school is staffed by caring and talented teachers who have a reputation for successfully preparing children for the challenges of kindergarten. This welcoming school is located on a tree-lined street in the heart of Edina and is an exceptional learning environment for young children. From our state-of-the-art classrooms to spacious indoor playrooms to cutting-edge, nature-infused outdoor play spaces, our school provides a balanced environment to help children play, learn, grow, and thrive.
Our school is proud to offer a Certified Nature Explore Classroom. Click here for more information.

There is no peace of mind greater
than having our daughters feel happy and excited
to go to school in the morning and to be equally
happy and content at the end of the day.
–edina parent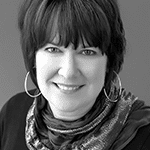 Michele Hofmann Grams
Executive Program Director
Bringing over 20 years of experience, Michele thrives in the hustle and bustle of her busy classrooms, energetic children, and creative staff and loves to share the distinctive features of Kinderberry Hill Edina with families. As the proud parent of a Kinderberry Hill alumni, Michele can personally attest to the benefits of the high-quality program offered at her school. After graduating from Gustavus Adolphus College with a B.A. in English and education, Michele joined Kinderberry Hill as a teacher in 1994.
Angela Bernander
Operations Coordinator
Angie joined Kinderberry Hill in 2008 as a teacher and was a recipient of the prestigious Teacher of Distinction award. In her role as operations coordinator, Angie applies her true love of teaching by keeping a close eye on every one of her classrooms and little learners. Angie's child is one of those little learners at Kinderberry Hill Edina, and both mom and child bring passion, energy, and a quest to learn and help others every day. Angie earned a B.A. in elementary education and minor in early childhood education from the University of Wisconsin-La Crosse.
Emily Aarons, RN
On-Site Nurse
Emily loves her work caring for the children of Kinderberry Hill Edina and welcomes visitors to her office any time, plus spends a good portion of her day reading or teaching lessons to enraptured audiences in our classrooms. Emily has her degree in professional nursing from Rasmussen College.
Kinderberry is the best because we have the best teachers here.
–mako, age 4