Our Woodbury school—often referred to as "my school with the purple roof"—is staffed by passionate and knowledgeable teachers. The result is an environment that develops, nurtures, and instills a love of lifelong learning. Through a family-centered, collaborative partnership approach, our teachers and management team embrace families and support them as they navigate the journey of parenting. Our school is proud to offer a Certified Nature Explore Classroom. Click here for more information.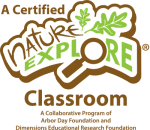 I toured many centers, and as soon as I arrived at Kinderberry
Hill Woodbury, i knew i had found the right place.
The teachers and director are all welcoming and approachable. I
particularly appreciate that the curriculum allows time for play
and developmentally appropriate learning.
–woodbury parent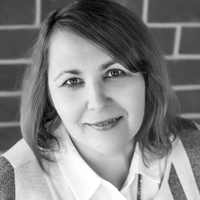 Lena Rud
Executive Program Director
Originally from the Ukraine, Lena graduated from Simferopol State University and worked as a language teacher and an assistant principal in a local K-12 school. Lena began her career with Kinderberry Hill in 2005 as an infant and toddler teacher. After completing several leadership and development opportunities, Lena embraced the opportunity to become Executive Program Director of Kinderberry Hill Woodbury in 2018. Lena has a strong commitment to supporting teachers and their important role in early childhood development. She values the opportunity to  connect with families and work as a team to provide the very best learning environment.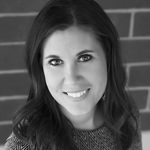 Lindsay Stimson
Operations Coordinator
With a bachelor's degree from the University of Wisconsin-Stout, Lindsay spent nearly a decade in the early childhood field. After gaining this valuable experience, Lindsay joined Kinderberry Hill-Woodbury as Operation Coordinator in 2012.  Lindsay enjoys assisting new families in the enrollment process, as well as being an excellent resource for our working families. Knowing firsthand how busy life can be as she has her own two children at Kinderberry Hill, Lindsay is quick to lend a smile and a helping hand.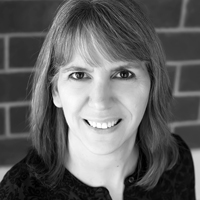 Becky Nordgren, RN
School Nurse
Nurse Becky joined our Woodbury school in 2018. She holds a BSN in nursing from Bethel University in St. Paul. With previous experience in a hospital setting and as a licensed school nurse, Becky brings a wealth of knowledge and resources to our school community. You will see Nurse Becky jumping in wherever she is needed – gently attending to a child who has become ill during the day, helping rock a baby to sleep, or assisting one of our families. Becky attends to our school's community with a caring attitude and a strong desire to promote a healthy, safe, and nurturing environment.
I can find knight books with my teachers at the library.
–gabe, age 4