Our Woodbury school—often referred to as "my school with the purple roof"—is staffed by passionate and knowledgeable teachers. The result is an environment that develops, nurtures, and instills a love of lifelong learning. Through a family-centered, collaborative partnership approach, our teachers and management team embrace families and support them as they navigate the journey of parenting. Our school is proud to offer a Certified Nature Explore Classroom. Click here for more information.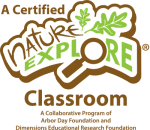 I toured many centers, and as soon as I arrived at Kinderberry
Hill Woodbury, i knew i had found the right place.
The teachers and director are all welcoming and approachable. I
particularly appreciate that the curriculum allows time for play
and developmentally appropriate learning.
–woodbury parent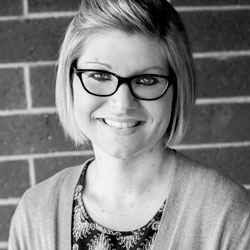 Lesa Kusilek
Executive Program Director
Lesa shines when showing families the benefits of our high quality early education program and takes great pride in our nurturing and individualized environment that promotes a love of learning. Lesa joined our team in 2005 as a Pre-Kindergarten teacher and received the Teacher of Distinction Award in 2009. Lesa's dedication and commitment to the field of early education creates a peaceful school environment in which children and teachers thrive. Lesa has a B.S. degree in early childhood education from the University of Wisconsin-River Falls.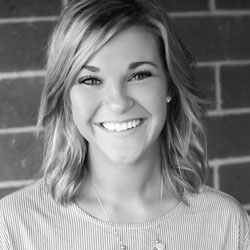 Ellen Weil
Operations Coordinator
Ellen's passion to become an early childhood educator started at a very young age. In fact, Ellen and her younger sibling are Kinderberry alums. It has always been her goal to connect with families and children alike, as she sees education as a partnership. Ellen holds a bachelors degree in communications with a Minor in child development and family studies; along with 3 years of elementary education experience. Ellen's dedication to creating lasting relationships with the children and families entrusted to our care embraces all those entering our school.
I can find knight books with my teachers at the library.
–gabe, age 4