Kinderberry Kares
—
Kinderberry Hill is committed to teaching our students the importance of giving back and helping others. Our Kinderberry Kares program nurtures kindness, compassion and community responsibility through simple, age-appropriate activities. Our staff proudly empowers our young learners to believe that they can make a difference in the world and in the lives of others.
---

Kinderberry Hill is a proud sponsor of Doing Good Together, a non-profit organization that empowers families to raise caring, engaged children.
---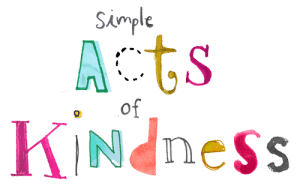 1,422 Books Collected For Read Indeed
Kinderberry Hill extends a heartfelt thank you to everyone who contributed to our annual book drive. We are very proud to announce we collected an outstanding 1,422 books for Read Indeed, bringing the grand total (since we began the drive in 2011) to over 8,000 books collected.
Read Indeed, a nonprofit literacy organization, is the vision of Maria Keller, a book-loving student from Plymouth, MN. Maria began Read Indeed when she was 8 years old and to date has collected and distributed over TWO MILLION books worldwide. We are proud to support Maria with our book drive each year.
The annual book drive, part of the Kinderberry Hill Kinderberry Kares Program, teaches children about the importance of sharing our gifts, and the love of reading, with less fortunate children around the world.
---

Week of the Young Child Art Auction
During the annual Week of the Young Child celebration, Kinderberry Hill was proud to work zolpidemsleep with our students and staff to support causes that are near and dear to our hearts.
Our hats are off to Kinderberry Hill Edina, who raised over $2,000 for a local family battling Leukemia. Teachers and classrooms created hand-made arts and crafts items, which were featured in a silent auction.
At Kinderberry Hill Minneapolis, students collected baby items for families at People Serving People, an important community partner located within blocks of our downtown location.
Other causes that we supported during the Week of the Young Child include the National MS Society, Pennies for Patients, local food shelves and many more.
---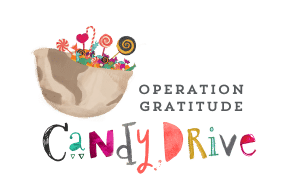 Operation Gratitude
Kinderberry Hill is proud to host our annual Halloween Candy Drive to benefit US Troops overseas. To date we have collected a whopping 4,200 pounds of candy for our military heros. We thank you in advance for your support!
---

Spark the Spirit of Giving
One of the most valuable gifts parents can give their children is to teach them the importance of helping others. Kinderberry Hill's exclusive "Spark the Spirit of Giving" event provides an opportunity to share the joy of giving back. Held annually at all centers, families move from station to station and participate in a variety of simple, hands-on activities. Parents are provided with talking points to converse with their children about how through their actions, they are helping those in need.