Berry Blog
—

At Kinderberry Hill, we recognize the importance of play. Through play,
children are able to practice cooperation and leadership, test new ideas,
problem solve, and express creativity. All of this important development occurs
best while children are laughing, imagining, and sharing together in play!
Don't forget to play!
– Sara, Education Coordinator
---

Surprising Gifts From Children
Our partners at Kinderberry Hill are here to share about the unexpected gifts our children give to us, just by being themselves. Sara Reichstadt, an Education Coordinator and mom herself, gives her personal insight on how we can learn a lot about time, compassion, and humility through our children each day. Read more…
---

Benefits of Bedtime Reading
By Sara Reichstadt,  Education Coordinator, Kinderberry Hill Child Development Centers
Our house, like many of yours, wraps up each day with a bedtime story.  We have all heard the many educational benefits of this nightly ritual, but sometimes the most important benefits are not always academic.
---

When the wind chill dips, as much as we'd like to, some days we just can't get outside for fresh air and exercise. Yet physical activity is vitally important in the winter. Exercise can brighten our mood, help with sleep patterns, and of course keep our bodies healthy. So this winter, why not move your physical activity indoors?
---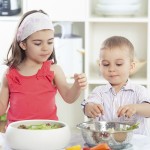 Tips to Raising a Healthy Eater
Like many of you, I have a rather particular little eater at my house.  He is almost four years old and prefers chicken, yogurt, grapes . . . and that's just about it!  Though I know it is common for young children to have limited food preferences, I can still support him in developing healthy eating habits with these simple tips.
---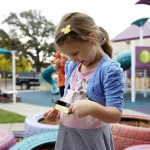 ---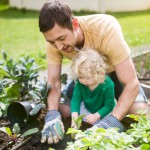 To children, the best gifts from the garden may not be the flowers and vegetables, but rather the beautiful hands-on experiment, full of "what ifs" and wonders, exploration, and play!

---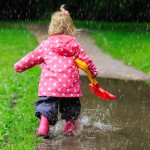 If a spring shower comes your way, grab those rain boots and head outside with your little one!
Drop rocks, leaves, and sticks in puddles. What floats? Look closely at the puddle's surface.
---

When we think of spring, we envision flowers blooming, trees budding, and windows being cranked open to let in fresh air. But, unfortunately for many families, these things also mean sneezing, itchy eyes, and runny noses.
---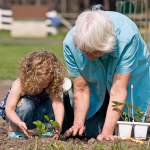 To celebrate the Week of the Young Child, Kinderberry Hill is exploring the theme "Have you filled a bucket today?" Based on the book, How Full Is Your Bucket? written by Tom Rath and Mary Reckmeyer, children will explore easy and rewarding ways to express kindness and become thoughtful "bucket fillers".
---

Good handwashing protects against the spread of common illnesses, like colds, as well as much more serious illnesses, like meningitis, flu, hepatitis A, and most types of infectious diarrhea.  Unfortunately, statistics show that about 95% of people in the U.S. do not wash their hands properly.
---

Research tells us it is never too early to start reading to children. From the day they are born, even our youngest of listeners will enjoy hearing the sound of our voice, the rhythm of our speech and the inflections we use while reading a story. Here are a few tips to help build a love of reading in your little one.
---

Many of us have read statements such as these: "Executive function skills are essential for success in life". . . "Executive function skills are better predictors of academic success than a child's I.Q.". . . Yikes! These skills sound important, but what exactly are they, and how can I make sure my child has them?